2 million swipes, 28,000 streams and increased broadband demands from consumers
Every year, social media manager Lori Lewis researches and publishes what happens on the Internet in a minute. What exactly happens and where exactly it happens changes drastically from year to year. That's because, in no small part, Generation Z, new social media platforms and streaming services are contributing to a media behavior that changes from year to year and that many of us will have to get used to. This makes bandwidth management, as enabled by IACBOX, all the more important.
In one minute, 157 babies are born worldwide, 14,000 passengers board a plane, 55 billion words are spoken. What do you normally accomplish in one minute? One minute is short, but an incredible amount happens on the Internet. According to one estimate, around 3.9 billion people worldwide used the Internet in 2019. For 2021, it was predicted that the number of Internet users will rise to around 4.14 billion. Clearly, there's a lot going on.
According to data published by author Lora Lewis in 2021, Instagram users share 695,000 new stories every minute. 69 million messages pass through various messenger services like WhatsApp or Facebook. A full $1.8 million per minute is earned by e-commerce. And good old e-mails are not diminishing either: 197.6 million fly through the World Wide Web every minute. All indications are that humanity's Internet activity will continue to rise. Not only the worldwide increase in users with access to the Internet, but also new mobile communications standards are making a massive contribution.
Incidentally, the region with the most Internet users worldwide is Asia – experts estimate that 2.7 billion people were -online in 2021. Europe follows immediately behind with an estimated 737 million, while the number in Germany is only half as high at around 348 million. In contrast, the operators of the Speedtest.net website record connection speeds from all over the world. Singapore is the front-runner. A whopping 197.97 Mbit/s downstream are measured here on average. The upstream speed is 94.73 Mbit/s. In Europe, Denmark is listed in fourth place with 170.38 Mbit/s downstream and 94.14 Mbit/s upstream. Also in the top 10 are Monaco and Spain, whose inhabitants surf the World Wide Web at an average of around 158 and 136 Mbit/s (downstream) respectively. Germany is far behind, in 46th place with 72 Mbit/s downstream, while Austria is in 55th place with 65 Mbit/s downstream.
Swiping, snapping & influencing me: TikToks on the advance
Only a short time ago, the Chinese social media platform TikTok was smiled at by many, and it was predicted that it would not survive for long. But where originally mainly adolescents showed off their dancing and karaoke skills, a serious giant has now emerged. The motto is "user-generated content," and many advertisers have jumped on the new advertising bandwagon and use influencers with thousands of subscribers to cleverly showcase their products. The platform has 800 million users, and the app is opened about 8 times a day on average.  69% of users are under 24 years old and spend just under an hour a day on TikTok. TikTok's success factor is probably the combination of fast-paced communication and casual, carefree content.
What else? Twitch is also on the rise. The gamer platform is currently shaking up the sports market. What sounds a bit confusing to anyone over 35 has what it takes to become huge: Young people watch other young people play games on their computers and chat about them. Real Madrid and Arsenal have already jumped on board, as the young audience watches hours of streams on Twitch. We are curious to see how Amazon's subsidiary will still develop.
Brave new world?
While the Internet is nothing new, Corona has given us the runaround – to the World Wide Web. A parallel world without pandemics. A world where we can be anonymous to some degree, change ourselves as we wish with beauty filters, and post photos of ourselves that match our desired appearance. Studies have shown that the application of beauty filters can go so far as to disrupt the body perception of users. Since 2018, the phenomenon has had a name: Selfie or Snapchat Dysmorphia.
Mark Zuckerberg, Facebook's CEO, wants to take advantage of the trend of this parallel world and last year unceremoniously renamed Facebook Meta. The metaverse, as he calls it, is the future of the Internet, a linking of the real and digital worlds in which users meet as avatars, play, communicate, learn, shop and work. Haven't you sometimes dreamed of being able to send a clone of yourself to school or work?
But how can that be done?  Meta plans to hire 10,000 new employees for this purpose in Europe alone over the next five years. About the same number of developers are already working on the Metaverse at the company. The Corona pandemic was by no means the peak, but a galloping acceleration of these parallel worlds.
Bandwidth bottlenecks ahead!
But what about broadband development in the real world, can it keep pace?  Since Corona, massive growth rates in average residential bandwidth usage have been observed. Experts predict that both home office and virtual learning will stay in the coming years. In addition, consumers' expectations of the user experience are constantly rising. Service providers are responding with new offerings that make augmented reality possible. Others are focusing on new products to cater to the emerging gaming sector and see new revenue streams in "LLD" (low-latency DOCSIS). Virtualized software in the cloud will need to leverage new technologies to process data more quickly, such as automated network management systems. The goal is to fix problems before users feel any negative impact.
In the real world, however, this will not always succeed, and especially not everywhere. It's no different with oil, gas, electricity or firewood. As soon as everyone needs more of it, there isn't enough. In fact, we've already thought about the bottleneck of bandwidth: https://www.iacbox.com/blog/nadeloehr-bandbreite/ The traffic jam on the data highway is pre-programmed, so to speak. The EU countries in particular, and least of all Germany or Austria, cannot boast of any particularly rapid fiber-optic expansion, especially in rural regions.
In WLAN networks, at least the data throughput is optimistic, but in the end they too depend on the Internet connection. The IACBOX will gladly and efficiently take on the demanding job of bandwidth management, no matter what Internet connection they have. IACBOX will make the most of it, finding the smartest way to control traffic and manage the available bandwidth in the right proportion to achieve the best possible user experience. No other system offers so many and flexible options in one solution, is reliable and stable and offers a great price-performance ratio.
This is what the IACBOX offers:
› Dynamic bandwidth management per user including guaranteed bandwidth.
› Usage on a ticket basis or with autologin, paid or free of charge
› Individual or group ticketing based on time, data volume and bandwidth.
In the coming years, therefore, both bandwidths will be increased and work will also be done on nationwide coverage – there are still considerable gaps in this respect, especially in rural areas or in areas not yet particularly developed for tourism. Legislators in the various countries are making efforts to promote broadband coverage and fiber-optic services, and some of them are succeeding with public subsidies and grants. However, nationwide coverage is progressing much more slowly than one would wish. Even though politicians are fully committed to digitization with their funding measures, many non-touristy regions are still told to wait. This makes central broadband management, such as that offered by the IACBOX, all the more important.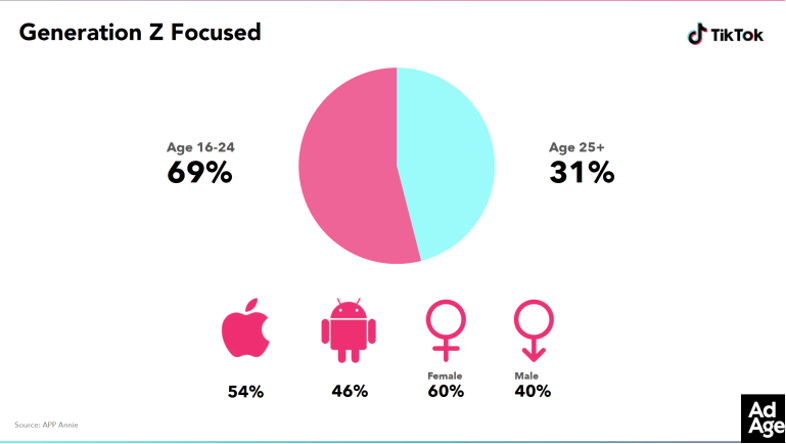 source: tiktok
---
Êtes-vous un entrepreneur à la recherche d'une solution à ces exigences? Ou êtes-vous un fournisseur de services et conseillez des entreprises sur des solutions de réseaux sans fil ou filaires ?
Commençons un projet ensemble